Matt, Limo and I signed the adoption papers on Sunday and made Peanut a member of the fam. So now we have two dogs that nip at our heels... It's not love, yet. She just really "fit" into our home is all. I've really missed Spooky this week and I really miss riding Lester. Not "riding", but riding Lester.

It's been a stressful week with rain and trying to learn a new billing system for work- I usually catch on to things quick, but I just feel lost this time. I can't seem to do much right this week, I ordered dogfood last week and put the wrong street address, luckily it was only 5 houses down, but it just added to the load of stress already on me.
It was a fun weekend though. My sister,
Jen
, and our friend,
Heather
, came and stayed at my house on Saturday. It was a 9 bitch slumber party of horse movies,junk food and dogs. You can read more about the weekend on their blogs by clicking their names above:-)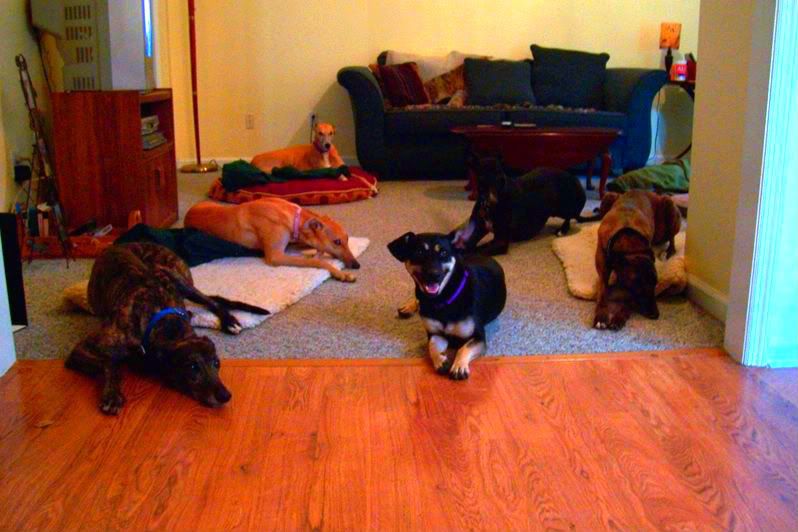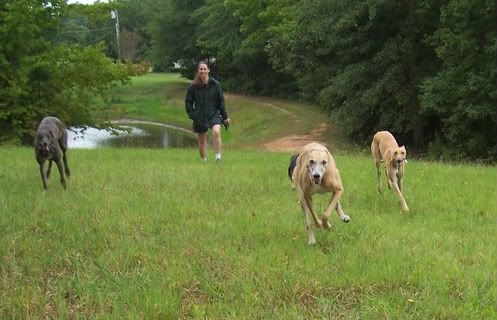 Jennifer "Dog Whisperer"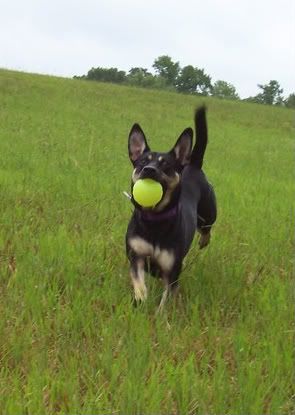 Limo: "Toy Stealerer"