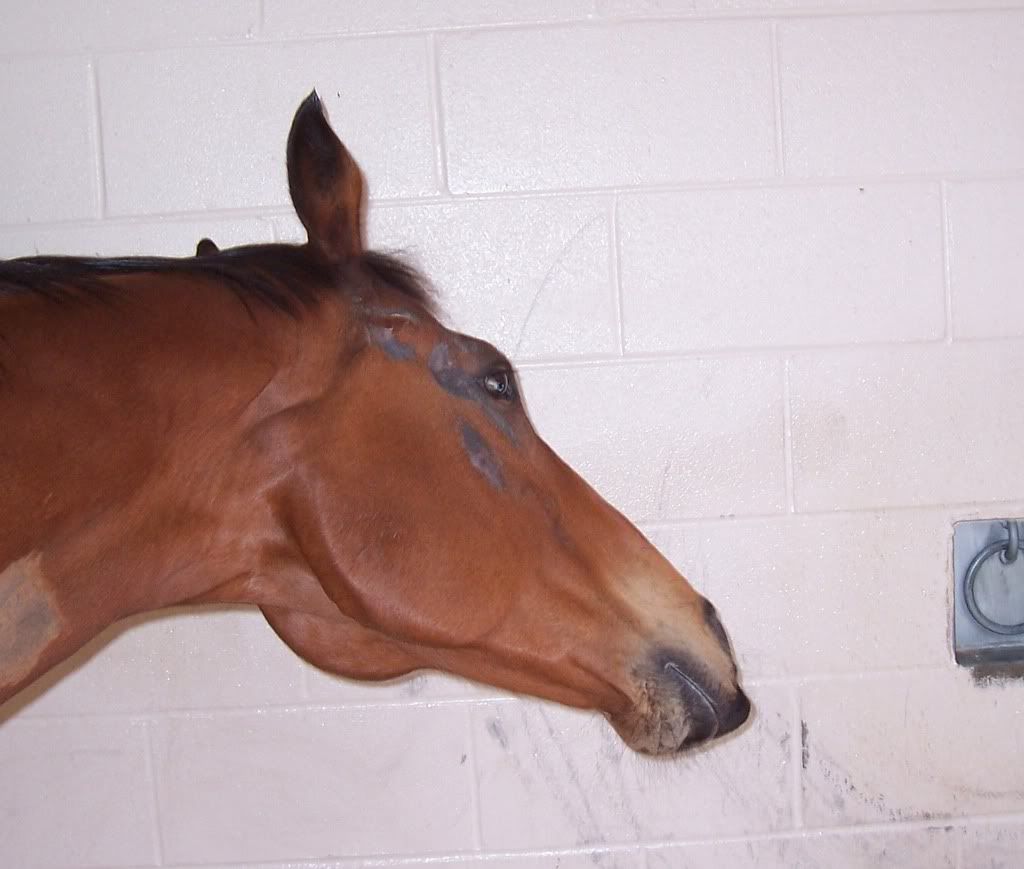 Just got back from Auburn. The batteries in the camera died so we didn't get a lot of pictures this time:-( Joe met us up there and gave us the latest on Lester. He's passing A LOT of oil now and the evidence is all in his tail, all over hind legs and on his sides from swishing his tail. Talk about an oil mess, but I'd rather see that then none at all! The oil made Lester VERY very itchy, you can see here how much he enjoyed the scratching....he almost stomped on my foot a few times because he was having to rebalance himself as he was leaning into me so much. Joe said that they are going to give him a bath later to get as much as the oil off him as possible- I guess that answers my question whether his incision site can get wet???


We got to hand walk him as always and this time he didn't spend any time looking around, he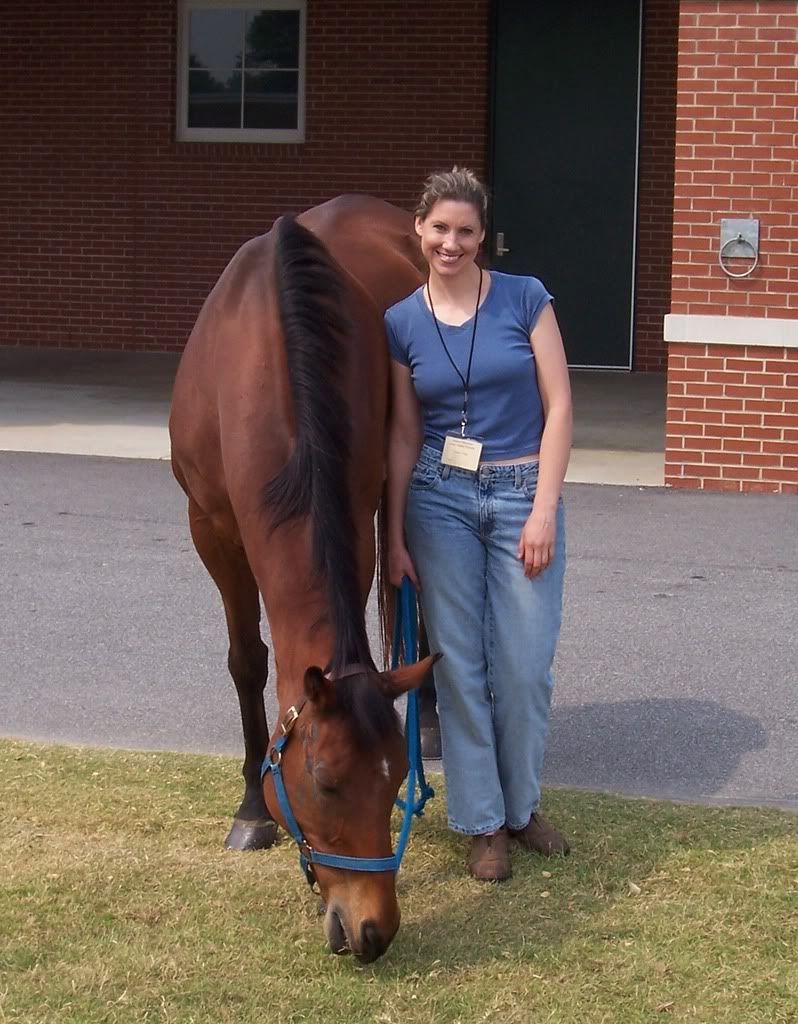 just had his face planted down on the grass, he didn't even care about the drain that was directly in front of him. He didn't even want to lift his head for this photo opp.....
He's lost a total of almost 150 lbs! Even so he'll always be my little Pigman. I want to do my best at keeping the weight off him this time, but I imagine he'll balloon back out in no time. We got to talk to Dr. Downs, Lester's other surgeon and explain why we were back :-/ I confessed to over feeding him the first night back and he said for me to take it very slow with him and cut him back down to half of what he's getting here at the beginning- I agree and was planning on taking it much slower this next time.
I've decided to take Lester home to his usual farm this time. It makes the most sense, there is an apartment in the barn that I can stay in and keep him on his exact schedule he has had in Auburn and wean him off it slowly.
As long as everything keeps looking so good we will be able to bring him home in another day or so. Lester looked at the sewer caps/ man holes again today, but this time he got over them pretty quickly!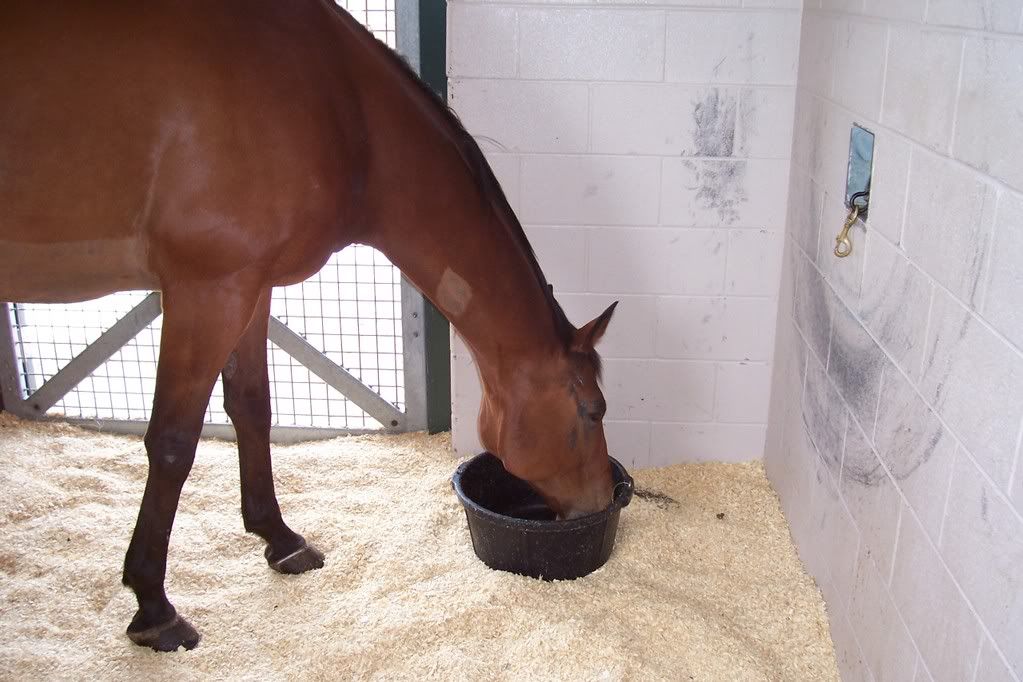 Less is still getting a little bit of hay every few hours and he's also getting his senior feed again. I was able to give him a handful before I left so he was a happy boy for about the 5 seconds it took him to gobble it all down.