Raspilla was my sister, Jen's first (technically 2nd) horse. Our dad bought her from an auction in 1989 for just a little over $1000. Jen and Raspilla did hunter/ jumpers and then moved to dressage shortly before we moved to Georgia. Raspilla was diagnosed with navicular disease shortly after we moved to GA in 1993 and the decision was made to retire her, she was about 9 or 10 years old. To make a LONG story short she was given to our vet's wife, then was sold without her knowledge, then was sold 1 or 2 more times after that. Jen lost track of her and hadn't seen her in over 10 years. But due to the power of the Internet she tracked her down in Kentucky! We recently made a trip to see her...
The "Jenbot 1000" (Matt came up with that one ;-) rarely shows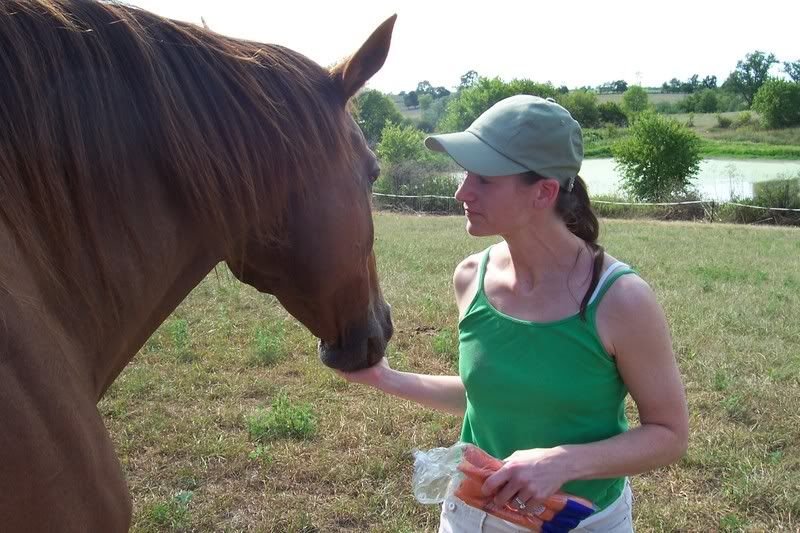 emotion, but when she saw Raspilla, now known as Penny, she must have had a malfunction because she actually teared up...
It was good to see Raspberry Pillow (what I always called her) again and in such good condition. She looked very happy and is very much loved by her new family.
Not all "older" horses get to live out their lives like this, too often they are just sent from home to home and usually end up at an auction where they are bought buy a kill buyer.