My head has always stuck out like a turtle's. And I have Barbie arms, they don't bend. But check out my posture, it has improved:-) I have many faults, I know. I haven't had a dressage lesson in years:-( We don't show anymore so being "correct" isn't a real goal . He's been so light and soft in my hands that I have really welcomed it. I see now that he's extremely hollow through the back and not using much of himself. But that's OK by me. As long as he seems happy and doesn't wreck my back with his spooks or hanging on me then I'm happy:-)
So here we have
piaffe
, trotting in place:-) LOL, totally kidding, piaffe we wish, he's just stepping sideways at a walk.
walk...
see, Barbie arms, they just don't bend.
Trrrrrrot


Caaaaannn-ter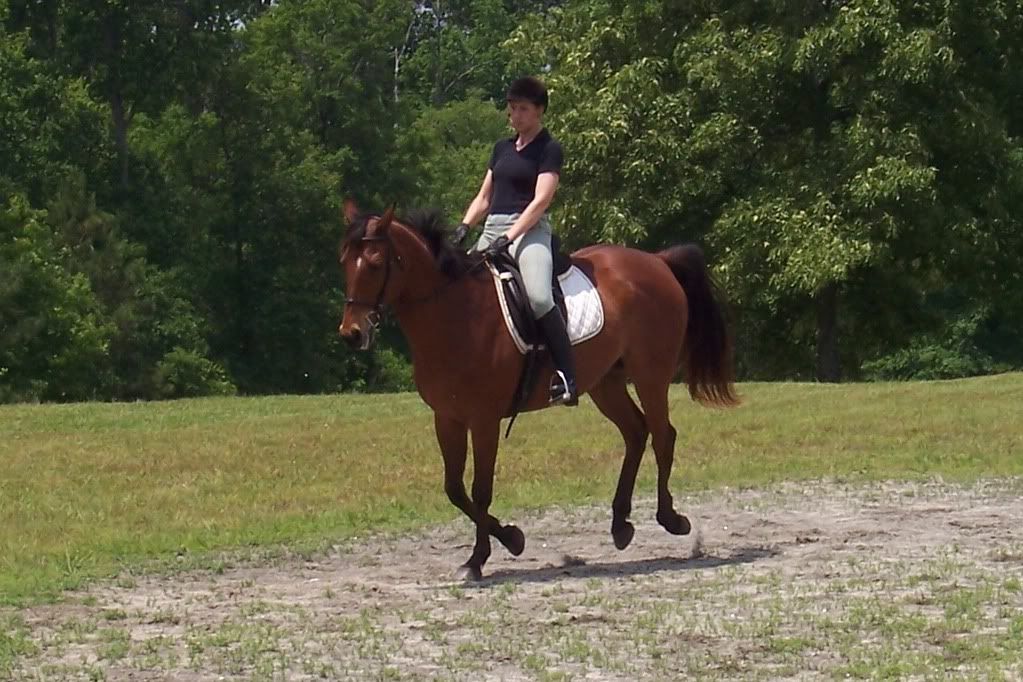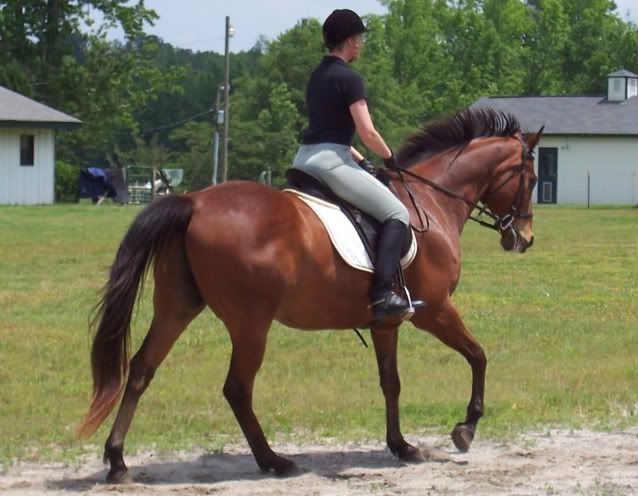 best example of my TurtleBarbieness

See I do ride! :-) Matt graciously took those photos a couple of Saturday's ago...I might not be(come) a Bridezilla, but I am a Photozilla for sure. Pics have to be perfect :-) The background, the timing - I become a director of my own little photo shoot and get Matt mad enough to almost quit. So then I have to beg him for just 100 more:-) Gotta love digital these days. So out of 170 photos taken that day those are the ones I liked for one reason or another.