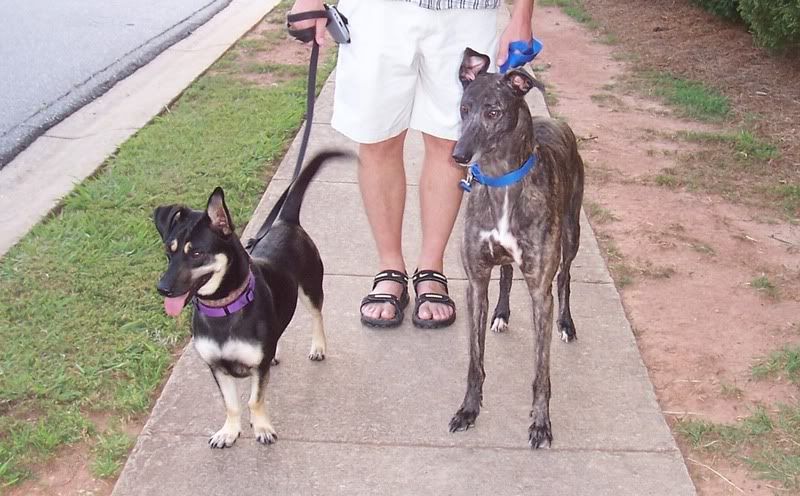 After our Dear Spooky passed on in Feb. Matt and I decided to become greyhound foster parents. At first I didn't want to think about greyhounds or ever consider getting another one:-( Spooky was my one and only heart dog. I miss her so much it still hurts like hell most days.
So there is no better time to foster then when you are still nursing your wounds from a recent loss. It allows you to help a hound in need without "failing" your foster role and adopt the hound yourself, so I say, but this one, Kadabra is our 3rd since March.
The SEGA adoption org. has a blog for every available hound, such a great idea! Anyway her blog is
http://dkskadabra.blogspot.com/
if you want to keep tabs on her ;-) I just ask that you don't comment on her blog, I know it's hard! :-) but comment here all you like!