Well it's once again a Thursday and so far so good. I feel a little guilty for cheating Lester out of 15
mins
of "out" time this morning when I kept hitting the snooze button....
ZZZzzzzz
But I have been
sooooooo
tired lately! The last two Thursdays have been when Lester's tummy hurt again, so I badly want us to break that cycle! He's now had 5 good days due to the
GastroGard
...
I still wonder why Less' ulcers/ tummy never acted up when he was in Auburn??? Maybe the trailer rides really set him off.
I've added a link to the right that explains the causes of ulcers in horses at my sister's request: Lester had a lot of things against him and it's no wonder he developed ulcers! *

Coliced, had surgery

, trailered, off forage for days, stall confinement, high doses of medications* I wish I had had more knowledge on the subject because I would have given him a preventive. Laura is the one that brought up the possibility of ulcers and when I asked the vets this, they immediately concurred. She had remembered a case of Dr. Olsen's where a horse was chronically

colicing

and the owners wanted the horse put down. Dr. Olsen asked the owners to give him 4 days to treat her for ulcers and she's been better ever since with no signs of colic.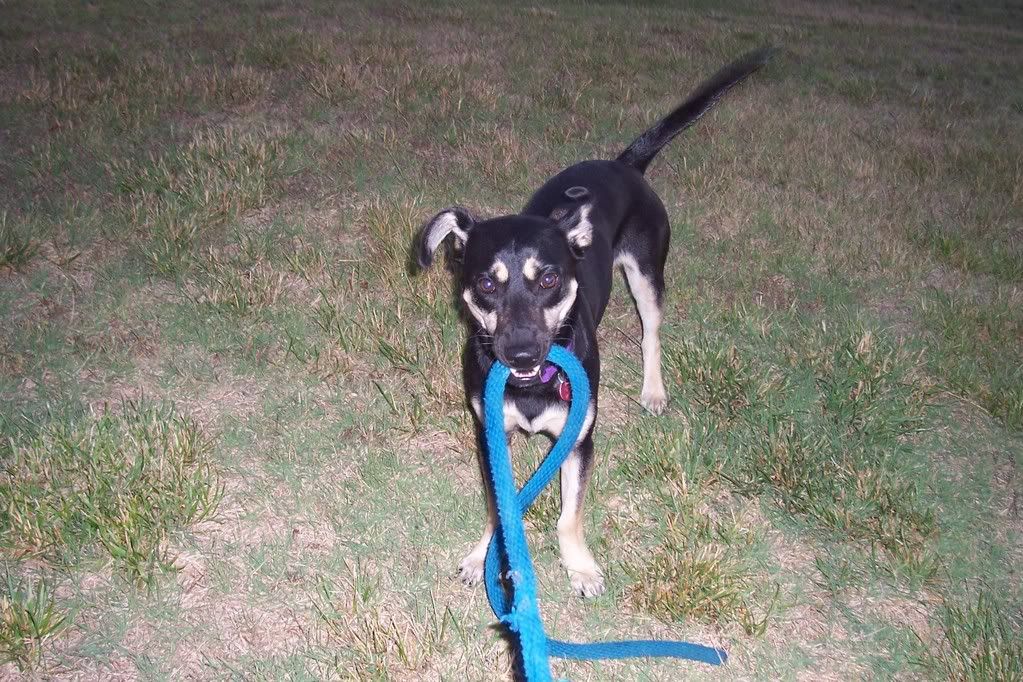 I have discovered a way to graze Lester and entertain the mutant hound at the same time;-)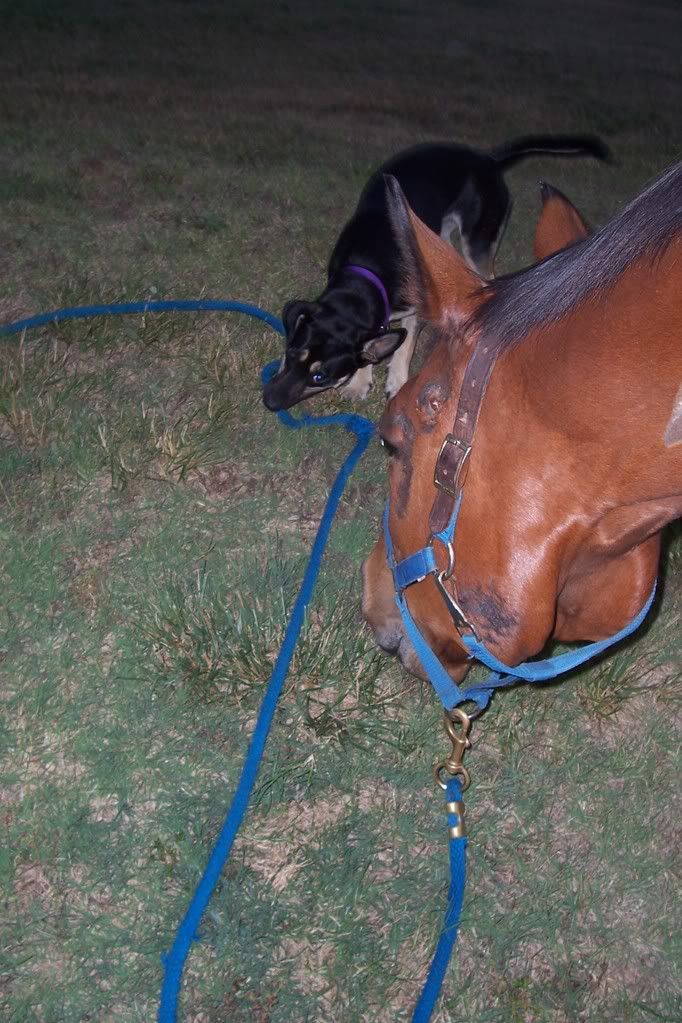 Limo likes to play tug-o-war with the
leadrope
now--Lester doesn't seem to bothered by it. I let him graze 3-4 times a day and try and get at least 30
mins
to an hour each time. He's getting better "pickings" then he would if he was turned out in the pasture. He's still being a very well behaved "stall rest" patient though he's had a couple of hyper moments. Yesterday, he was grazing one minute and the next he had leaped up, partly reared and got his left front leg over the
leadrope
. I was able to hang on despite his backing up and trying to get a way. I think he had caught Laura in the corner of his eye and thought she was a "monster"...though two horses had just galloped past him so maybe he wanted to go too.
He gets some more blood work done tomorrow and I've been taking his temp periodically which has so far always been normal.