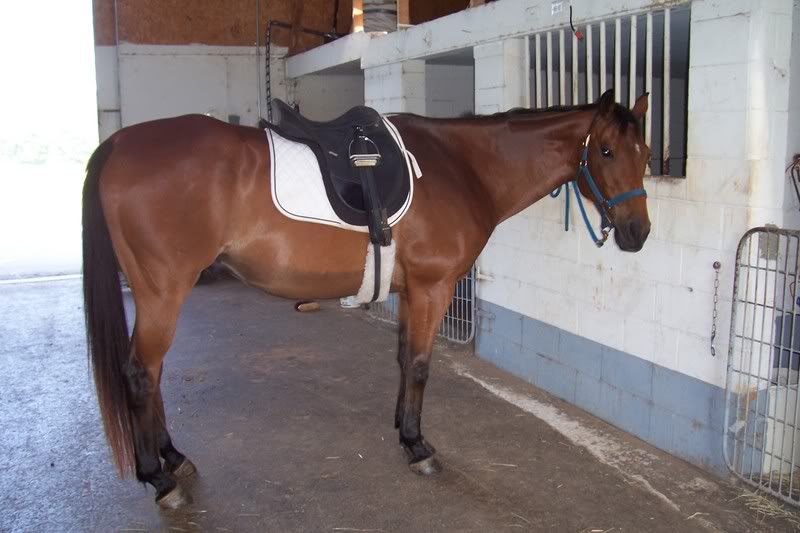 It was a big weekend for Lester. He got to have a buddy in his paddock, Fella. It could not have been more uneventful. Lester went one way and Fella went the other.

In fact

I didn't even get a pic of them together until the following morning...
because they were so far apart. Due to the horrible storms we have had every night they have done some running around :-x More than I would like. I don't know if Less has developed a hernia or if it's just a fly bite??? See below.
I have been given the "green" light to walk him under saddle. Dr. Olsen came out Friday and said his incision site looked great, he only has one tiny indention spot that may or may not be a hernia- I was told to "watch it", he also listened to his gut sounds which sounded great.
So I put the saddle on him Saturday (pic was taken after he had walked around a bit- I never tighten his girth while he is tied) . He did the "Wedding march" as usual- one leg forward-pause, other leg forward- pause. His steps were really short, but he did not seem that uncomfortable, but I could see a "this feels different" look on him. I will do this several times before actually getting on him- for both he and myself! I think it's a big enough step for now just to see him tacked up again:-) Isn't he handsome?!