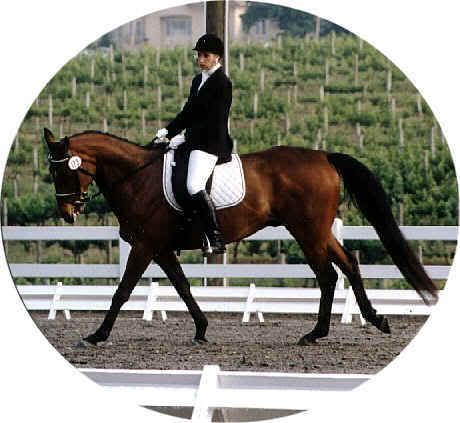 I wanted to clarify on my last post that *this* is nothing new. I'm not kidding when I say he's been NQR since the day I bought him. The possibily of this all being neurological was brought up to me in April, since then I haven't been able to get that off my mind.
When I was on him Weds. and testing what makes him trip or stumble, I thought "OMG, what am I doing? What is the point to any of this, he clearly can't do what I'm asking comfortably".
During the pre-purchase exam 12+ years ago Less was lame going right on the lunge line, but of course x-rays didn't show anything...my vet and farrier summed it up to thin soles and sore feet from being ridden on frozen ground...ya now I'm starting to think it's a really BAD thing when your horse is lame or NQR and you have xrays done and find nothing. I used to always be relieved when nothing was found...I don't think like that anymore.
Since *this* has been going on for years I dont' think it's EPM, because it has lasted so long, but I could be wrong... also no vet has ever mentioned it, a spinal cord injury is what was brought up in April.
Well it's time to go see family and pick up another greyhound foster....